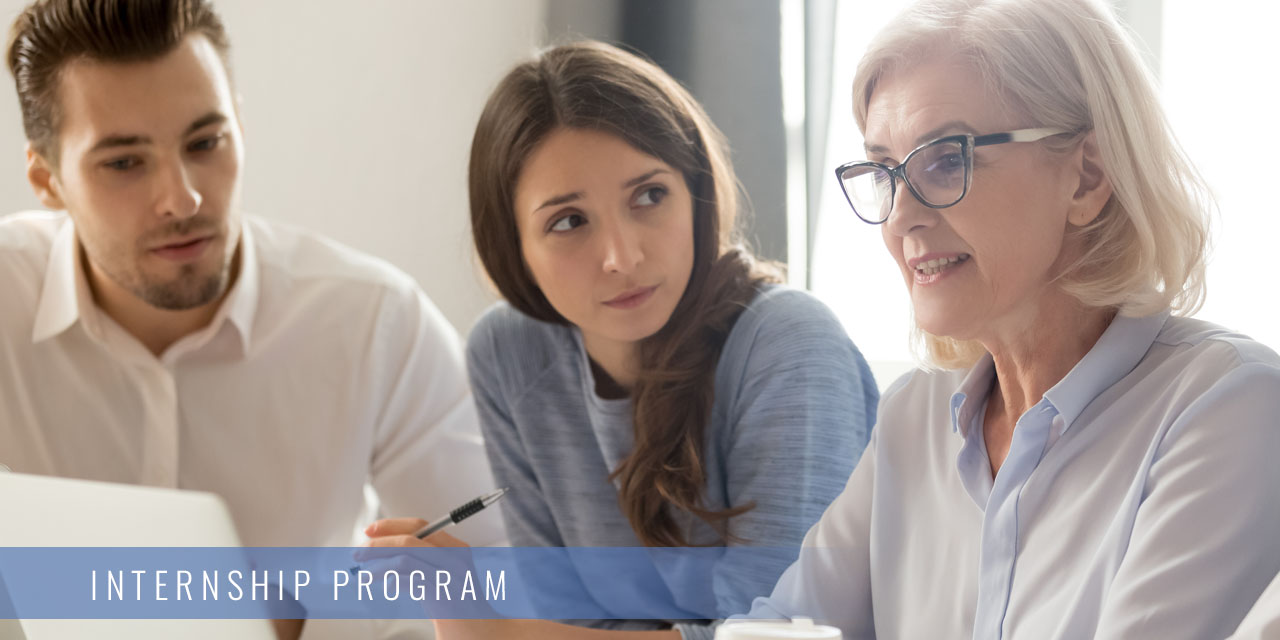 Our internship positions are currently full until Fall 2023.
Purpose
To help provide quality training and mentorship opportunities to upcoming therapists. 
Our Mission
Untethered Therapy (Untethered) is a clinician-founded Non-Profit Organization whose primary objective is to provide excellence in clinical services by recruiting, training and retaining the best talented, dedicated and passionate clinicians who help individuals and families heal from the impact of trauma and behavioral addictions; with a specialty in sexual addiction and betrayal trauma.  
About Us 
The clinicians in our office take a holistic, family-systems and attachment-based approach to understanding and healing the challenges that our clients face. We believe that we do our clients a disservice to focus on the individual without taking into consideration the influences of their environment, SES, biology, family of origin, and current family system in the healing process.  We are also dedicated to creating programming focusing on healing all parts of the family system. Our clinicians are grounded in empirically-based treatment models that provide the most effective and efficient road to healing including: Emotionally Focused Couple's Therapy and EMDR. We also have CSAT (Certified Sexual Addiction Therapists) and AAPSATs trained Clinicians (Partner-Sensitive Trauma Model). We are dedicated to continuing education and development of our clinicians to increase our tools and programming to assist future clients. 
Opportunity
Untethered Therapy Internship Program Mission Statement:
 Clinical Excellence through high quality training and supervision of clinicians

Excellence in Therapeutic Programming and Clinical Outcomes for clients 

Contributing to the community and therapeutic field through research, educational and community programming, and accessibility of quality care.
INTERNSHIP STRUCTURE
Due to the highly specialized nature of the practice and the large amount of training to gain competency, students will be required to commit to two semesters for internship students or 3 semesters if they are starting as a Practicum student. However, Untethered retains the right to terminate the agreement at any time if the supervisee does not successfully attain clinical skills or behaves in unethical or unprofessional ways. 

Due to the Covid-19 pandemic, the majority clinical work and most supervision will be conducted using HIPAA-Compliant Video-Conferencing Technology. Students and Supervisors will utilize this technology to provide occasional live supervision and record sessions (with client's permission for supervision and coursework requirements. Telehealth will also be used for group and individual therapy sessions. Basic training in Telehealth as well as ethics will be provided. 

Each Intern will be paired up with a Licensed Clinician who will serve as the intern's mentor and site supervisor.

The intern will receive a minimum of 1 hour individual supervision from the Mentor and approximately 1 hour group supervision/week with the Clinical Director.

Interns will have the opportunity to observe and participate in group therapy under the direction of an experienced clinician during the first semester with increased responsibilities and contributions to the facilitation of the group over the first semester. 

Interns will have the opportunity to lead individual psychoeducation groups and/or workshops during their second semester. 

Interns will receive training in Simple Practice (the Practice's Electronic Health Record) as well as treatment planning and effective note writing.

Interns will assist with managing referrals by answering emails and returning phone calls as well as connecting the referral with the appropriate clinician or intern depending on schedule, availability and needs. 

Interns will provide individual, couples therapy and group therapy via Telehealth. 

Interns will be assigned a diverse clientele (if available) from adolescents, individuals and couples to help identify their area of passion and interest. 

Interns will work with their mentors to determine an appropriate project or activity each semester that will benefit the agency and the trainee. Possible activities may participate in curriculum development of groups, research and writing, clinician training over a subject, creating and presenting a psychoeducational webinar or program to the public. 

Interns may have the possibility of earning money for participating in practice-building activities such as writing blog posts for the website as well as managing social media accounts. This will be determined on a case by case basis depending on the intern's talent and the practice's need. 

Depending on practice demand, a successful intern may receive an offer of employment post-graduation.
INTERNSHIP COMPETENCIES DEVELOPED
Interns can expect to conclude internship with basic competencies in the following areas:
Interns will have a basic understanding of Attachment Theory, Family Systems Theory, Family Systems of Addiction Theory, and Emotionally Focused Couples Therapy.

The Neurobiological and physiological impacts of trauma and addiction in the brain and body.

Basic understanding of Sex Addiction and other process addictions and the ability to uncover the underlying "function" of the addiction and the impact the addiction had on the family system. 

Basic understanding about Betrayal Trauma and how it impacts the partner and the basic steps are required to rebuild self-confidence as well as trust and stability in the relationship (if they choose to stay). 

Ability to understand ACES (Adverse Childhood Experiences Scale) and how it relates to the client.

Basic understanding of Trauma, dissociation along with grounding techniques. Interns will also have some basic understanding of EMDR and how it can be used to treat big T and little t trauma. 

Interns interested in doing EMDR training during internship, may receive EMDR supervision towards certification for free through the internship. 

Basic group skills and documentation
QUALIFICATIONS
Students must be approved by their institution to begin the fieldwork placement for Practicum or Internship through a CACREP Accredited Masters Level Counseling Program in Pennsylvania. 

Students must be of good academic standing in order to apply.

Due to licensure regulations and the integration of Telehealth services, no students residing or practicing across state lines will be considered. 

Students must maintain a high level of self-motivation, devotion and ethics. 

Practicum or Internship applications will be accepted. Due to the high level of training and specialization, all trainees must commit to completing their field  experience through Untethered in order to be considered.
APPLICATION PROCESS
Students will submit a Resume and Cover Letter to 

info@untetheredtherapy.org

detailing their interest in the internship, and how they feel they will be an asset to our team. 

Students will provide a letter of recommendation from either an employer from a related field or professor describing the student's work ethic, ethics and readiness to participate in the intensive training program. 

Due to the specialized services provided by Untethered Therapy, it is necessary for students to have some basic understanding of Addictions in Family Systems, Sexual Addiction, Betrayal and Trauma. Students will be required to read the required reading list below prior to the interview. We chose succinct books that provide a brief overview of the primary issues we deal with in the practice. The recommended reading list should be completed upon starting the internship. Regardless of whether you ultimately receive the internship, familiarity with these concepts will inevitably benefit your growth and professional competency wherever you practice. Due to the late timing of the announcement of this new internship, a high level understanding of the basic concepts of the books below will be acceptable. 

Applications will be reviewed as they arrive and will be closed when positions are filled.
If you have any questions or concerns about the internship program or application process, please reach out via the website or contact our intern coordinator, Monica Kaule at info@untetheredtherapy.org.  Please note that internship opportunities are currently open for Fall 2023.