"FREEDOM IS WHAT YOU DO WITH WHAT HAS BEEN DONE TO YOU."
– Jean Paul Sartre
Welcome to Untethered Therapy! We specialize in getting to the root of the issues through our holistic, systematic, and integrative approach to mental health and wellness.  Our group consists of highly trained Mental Health Therapists, Massage Therapists, Neurotherapists, and Medical professionals who work together to achieve the most effective and efficient route to healing. We believe that our mental health is a reflection of our physical, relational, neurological, and metabolic health and apply a holistic approach to assessment and support to facilitate change. 
At Untethered Therapy, we believe the courage to heal occurs in a space where connection, curiosity, collaboration, competence, and choice in the healing process meet. We are also dedicated to creating a safe space where all who enter find their values and lifestyles respected and experience support congruent with their belief systems. 
Our vision is to empower others to "set themselves free" by identifying and addressing the tethers that hold them back including Mental Health Challenges (Depression/ Anxiety etc), Neurodiversity Struggles, Neuropsychological Challenges, Addiction, Trauma, Relational Conflict and Betrayal Trauma by providing:
Affordable access to quality Mental Health Services

Excellence in clinical services from a holistic perspective

Integrative Mental, Neurological, Physiological, and Metabolic Assessment and support pertaining to mental health functioning. 

Developing skilled clinicians through quality training and mentorship opportunities

Community support by providing free and low-cost groups, workshops, and programs, engaging in community outreach, psychoeducation, and research.
We offer in-person and telehealth services for children, adolescents, individuals, couples, and families to help you overcome the internal, external, and relational struggles that are holding you back from becoming the best version of yourself. Our therapists are trained in Sex Addiction (CSAT), Betrayal Trauma (CPTT, APSATs), Emotionally Focused Therapy (EFT), Eye Movement Desensitization Reprocessing (EMDR), Internal Family Systems (IFS), Heart Math, and many other empirically validated psychotherapy models.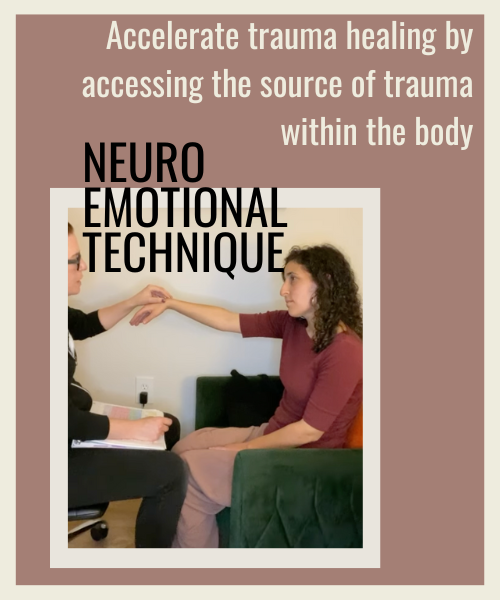 Accelerate Trauma Healing with NET (Neuro Emotional Technique)
Do you struggle to get to the root of your triggers or trauma with traditional talk therapy alone? Do you find it difficult to put your trauma into words – even avoiding therapy because you just can't find the words?
NET, or Neuro Emotional Technique, takes a different approach, starting with the body and tapping into your subconscious.
"LOVE HAS AN IMMENSE ABILITY TO HELP HEAL
THE DEVASTATING WOUNDS THAT LIFE SOMETIMES DEALS US.
LOVE ALSO ENHANCES OUR SENSE OF CONNECTION TO THE LARGER WORLD.
LOVING RESPONSIVENESS IS THE FOUNDATION
OF A TRULY COMPASSIONATE
CIVILIZED SOCIETY"
– Sue Johnson