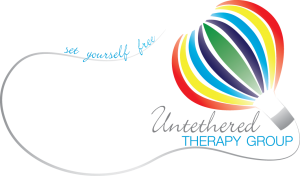 Welcome
Welcome to Untethered Therapy Group. We can help you "set yourself free" from addictions, compulsive behaviors, relational conflict, anxiety, depression, grief, loss, and trauma that drag you down and keep you from reaching your full potential.
Due to the COVID-19 pandemic, we currently only offer telehealth services.
Specialized healing from sexual addiction, infidelity, internet addiction, and trauma
570 Lincoln Avenue, Bellevue, PA 15202
Our Mission
To help free individuals from the tether of behavioral addictions, betrayal, and trauma with the best clinical services; to provide quality training and mentorship to new clinicians; to support individuals from all economic backgrounds by increasing therapeutic opportunities.
About Us
We are a small 501(c)(3) non-profit mental-health counseling agency located minutes from downtown Pittsburgh, PA. We help you untether from the binds of behavioral addiction and its effects. We are a specialized group that focuses on behavioral addictions and their systemic impacts, particularly sex addiction, infidelity, and betrayal trauma. Our therapists are trained in CSAT, APSATS, EFT, and EMDR. We work with children, adolescents, individuals, couples, and families to overcome the mental health conditions that are holding you back from becoming the best version of yourself.
Our focus on clinician training and continuing education and professional development ensure you receive the highest quality in clinical treatments and therapeutic services. The clinicians in our office are grounded in empirically-based treatment models that provide the most effective and efficient road to healing. We value our place in our community and recognize the needs of many living here. In doing so we acknowledge that we cannot personally provide services for everyone. We strive to bring greater access to quality mental health services by providing supervision and training to new therapists to increase the number of qualified counselors to meet the demands of today.
If you are ready for a change, if you are ready to leave the shackles of addiction and its effects, if you are ready to set yourself free, call us. We are here.