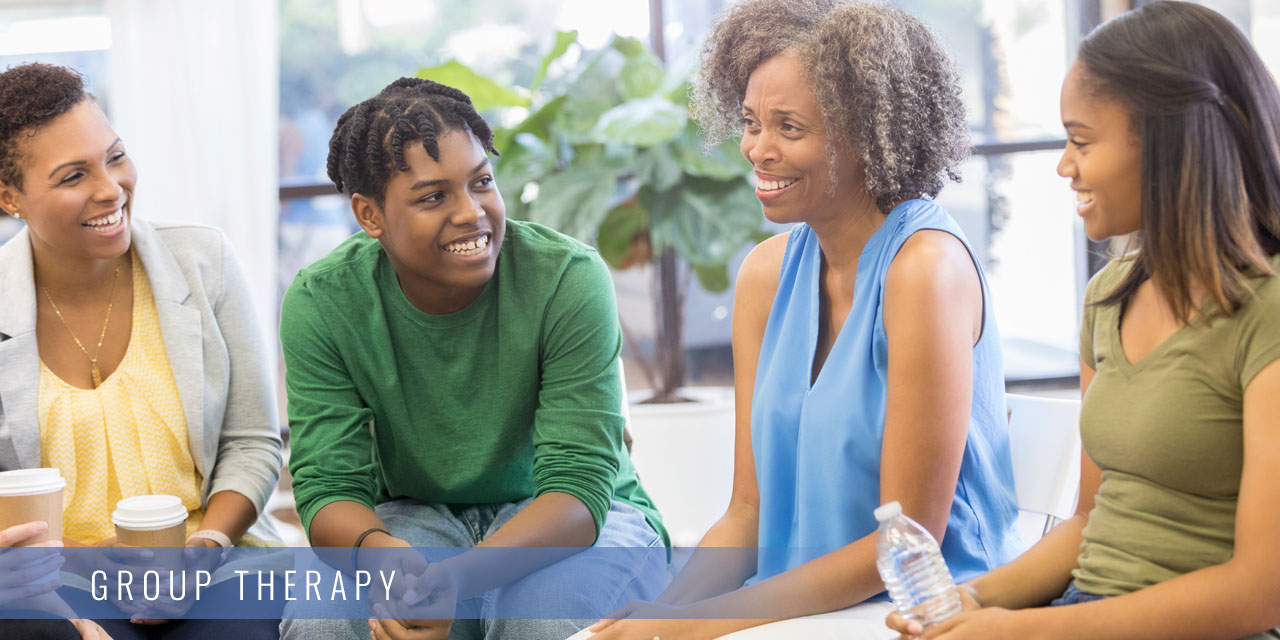 "The act of revealing oneself fully to another and still being accepted may be the major vehicle to therapeutic help."
― Irvin D. Yalom 
Groups can be beneficial in many ways. They can provide an environment of support and understanding within the space of a confidential setting. Individuals who have faced similar struggles can grow and support each other. They can provide valuable information and insight that can aid in the process of healing. In group, you can be seen and heard without judgement. 
ABOUT GROUPS
At Untethered Therapy, a variety of groups are provided. Some are closed groups meaning that a certain number of individuals participate. New members won't join unless a spot is available. Some are open groups, meaning you may be able to drop in when it works for you. Groups can also be ongoing or time limited. Ongoing groups may run indefinitely and can be open or closed. Time limited groups may run for a certain period of time and can also be open or closed, but usually, they are closed and may have a curriculum that is followed week to week. For example, time limited groups may be offered for 12 weeks, 4 times a year and be focused on a particular topic.
At Untethered Therapy, each clinician may interview for admission to groups in a slightly different way. This might be an email, a questionnaire, a phone call or a pre-screen session to assure that the group is a good fit for you. It is our responsibility to make sure groups function to benefit all participants. For further information on what constitutes a "good fit" please see Frequently Asked Questions About Group. 
Prior to attending your first group you will be asked to fill out/sign paperwork around payment, confidentiality, group norms and expectations and your role as a participant. If you have any questions about these forms, you can contact the facilitator. 
FREQUENTLY ASKED QUESTIONS
What does it mean if I'm "not a good fit" for group? 
As clinicians, it is our job and ethical responsibility to ensure that groups are designed to maximize benefit for participants. There are many reasons why a particular group might not be the right fit for you. For example, you may be further along in your healing process and thus gain little benefit from the concepts presented. With groups that are designed around specific topics, we need to make sure that participants' needs match the content provided. In ongoing groups, clinicians must be aware of the cohesiveness of the group and the culture that's developed to ensure that the balance is maintained for all. The clinician may know of a group that is a better fit for you and will provide a referral. Overall the goal is to serve our clients in an ethical way that maximizes their benefit.
What is my responsibility as a group participant? 
As a participant in group you will be expected to keep the confidentiality of other group members, be respectful of all participants and facilitators, share as much as you are comfortable disclosing, without monopolizing time, offer support and feedback without criticizing fellow members. Complete assignments if applicable, including homework, exercises, resourcing skills, assigned reading or projects, be attentive without interrupting the group process, be on time and prepared, be willing to explore, grow and heal with others facing similar situations.
What if I try group and I don't feel like it's right for me? 
The circumstances may vary. If you have paid in advance for a series of sessions, your fee may be non-refundable. You should talk to the group facilitator to determine the best course of action.
Can I have contact with group members outside of group? 
This too may vary depending on the type of group and what the facilitator deems appropriate. Groups are meant to foster an atmosphere of support and healing and in some circumstances outside contact with other members could potentially jeopardize the cohesiveness of the group, and thus the benefit to the participants. Your facilitator will review expectations of confidentiality and contact outside of group.