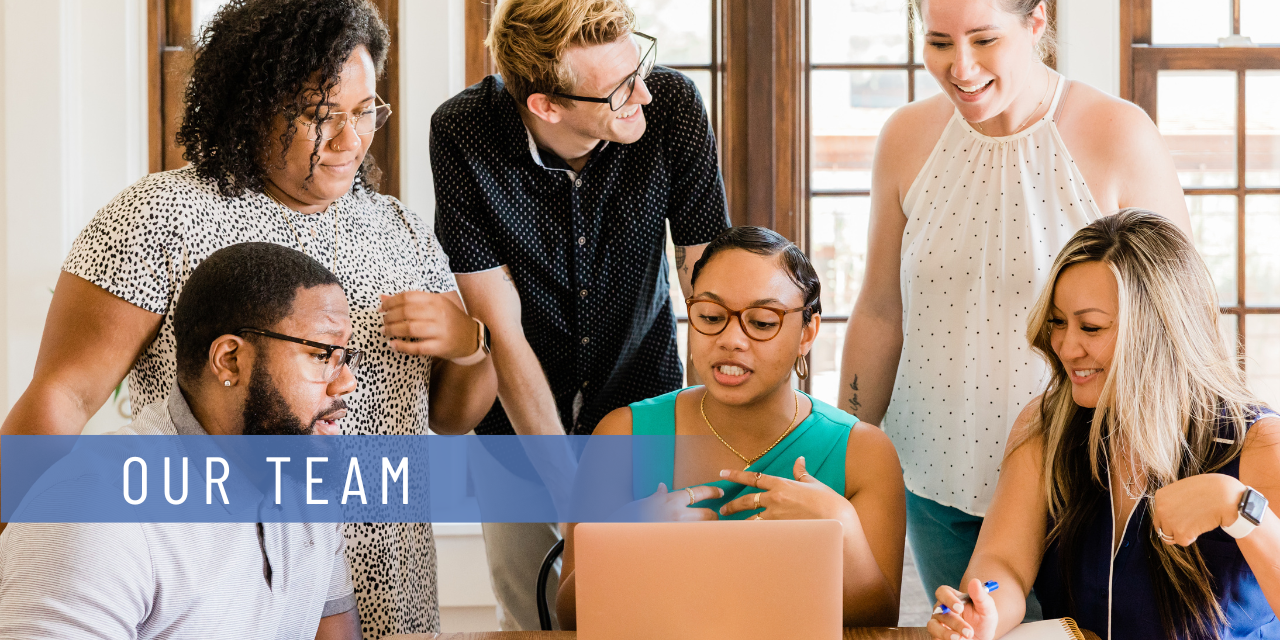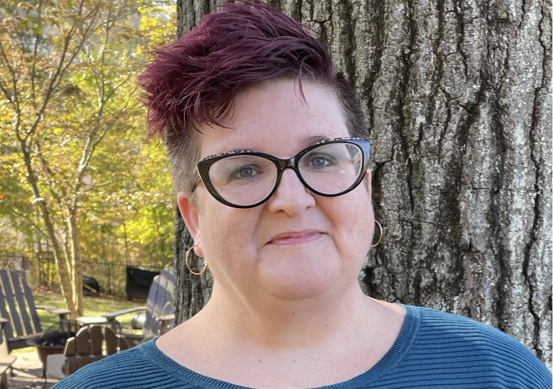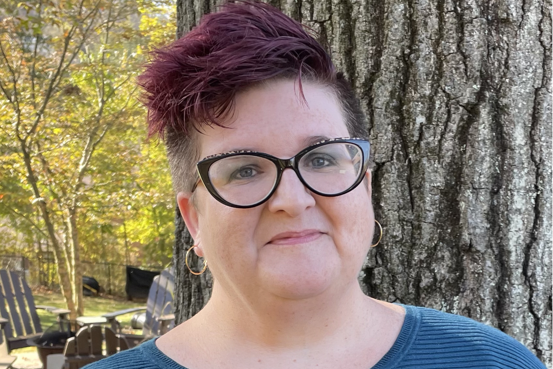 Chris Burd
MA, NCC
Clinical Therapist for Individuals and Couples
(she/her/hers)
Specialties: Couples, Individuals, Trauma, Career Transitions, Anxiety, Depression, LGBTQIA+
As human beings, our job in life is to help people realize how rare and valuable each one of us really is, that each of us has something that no one else has or ever will have, something inside that is unique to all time. It's our job to encourage each other to discover that uniqueness and to provide ways of developing its expression.

– Fred Rogers
Once upon a time, there was a young woman struggling to find her place in the world—always feeling out of place, never quite feeling like she measured up, and often battling between what she thought she should do and what she wanted to do.  She was often depressed, almost always anxious, and completely stuck in negative patterns.  One day, this young woman met a counselor who started with a simple question: How can I help?  That question changed her life.
That young woman was me, now a slightly less young woman.  I still sometimes feel out of place, I sometimes feel like I don't measure up, and I sometimes battle between what I think I should do and what I want to do.  But I know how to recenter myself, how to stop the "shoulds" from interfering with my wants, and how to remind myself of my worth and value.  
From that time, I have been passionate about mental health and wellness – removing the stigma from mental health issues and mental illness and encouraging anyone to seek mental health counseling when they need some extra support.  And now, after 20+ years working in a corporate environment in business management and information technology, it is time to take a leap and follow that passion.
I specialize in working with adults, particularly those who may be dealing with trauma, anxiety, depression, or life transitions.  Clients dealing with grief, relationships, identity issues, body image challenges, or career uncertainty will also find a safe space with me to explore, heal, and grow.  I am also trained in Emotionally Focused Therapy (EFT), centered in the belief that all of us are wired to seek attachment and belonging in our lives.  I look forward to helping couples connect and strengthen their relationships through the application of EFT.
I approach every counseling relationship as a unique opportunity to guide, discover, nurture, and learn with you, the client.  Your experience is uniquely yours – and together we can uncover a pathway to a more fulfilling life.  
Education:
B.S. in Business Administration (Finance / Eastern European Studies) – University of Pittsburgh

Master's in Clinical Mental Health Counseling, Indiana University of Pennsylvania, May 2022
Additional Training:
Emotionally Focused Couples Therapy (EFT) Core Skills,

International Centre for Excellence in Emotionally Focused Therapy (ICEEFT), December 2022

Emotionally Focused Therapy (EFT) Externship, International Centre for Excellence in Emotionally Focused Therapy (ICEEFT), November 2021

Level 1 Training in Gottman Method Couples Therapy, April 2023
Blog Posts: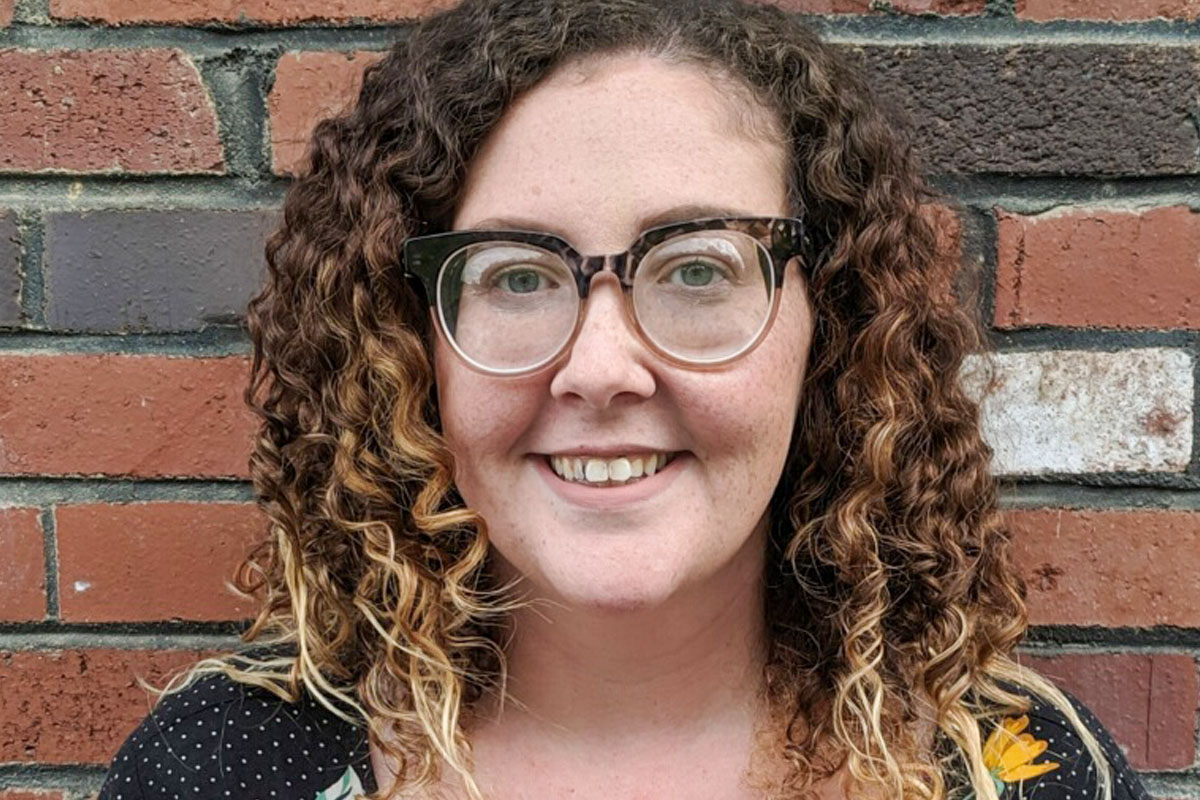 Amanda Anderson
LPC, CSAT
Clinical Therapist for Individuals, Couples, & Groups
(she/her/hers)
Specialties: Couples, Addictions & Trauma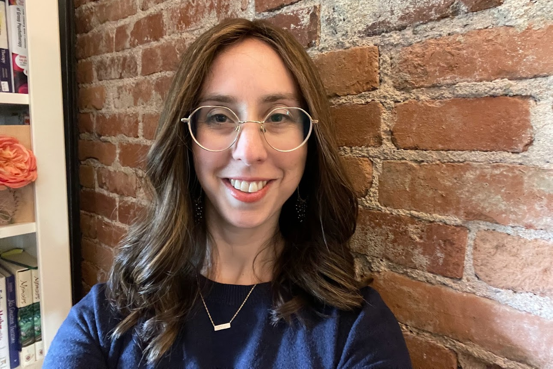 Shoshana Thaler
MA, NCC
Clinical Therapist for Individuals & Groups
(she/her/hers)
Specialties: Trauma, Addictions, Parenting, Life Stressors, Grief and Mindfulness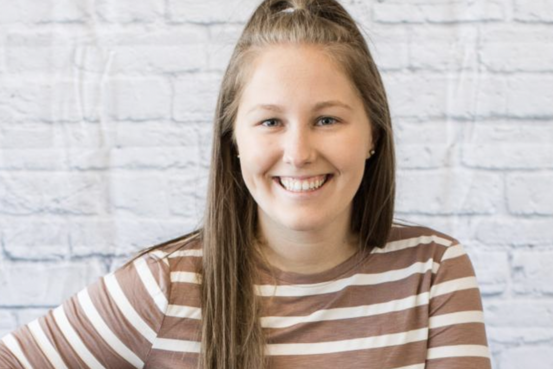 Jennah Delmonico
MA, NCC, EMDR
Clinical Therapist for Individuals & Families
(she/her/hers)
Specialties: Children/Adolescents, Families, Addictions, & Trauma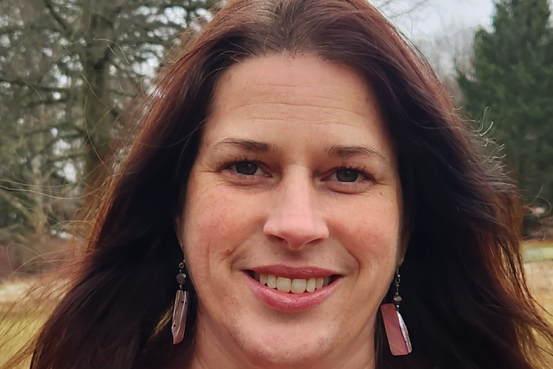 Becca Hovermale
Intern
Master's Level Counseling Intern
(she/her/hers)
Specialties: Couples, Families, Individuals, Parenting, Life Transitions, LGBTQIA+