Emotions – Resources and Research
Note: Links to books and other resources available for sale on Amazon.com use affiliate links, with Untethered Therapy earning a small commission on sales.  All earnings go toward continuing the mission of Untethered Therapy to offer community resources, low-cost/free mental health services, and training to new clinicians.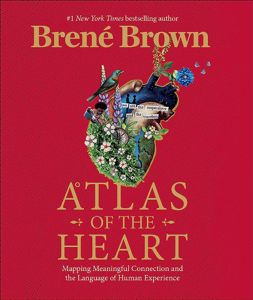 Atlas of the Heart by Brene Brown
Recommended by Chris Burd
It's often difficult to understand something that we lack the language to describe.  In Atlas of the Heart, Brene Brown seeks to give us the language to describe and understand more than 80 different emotions that make up our human experience.  Far from a boring or academic dive into language or the study of emotion, this book shares stories of how these emotions impact our lives.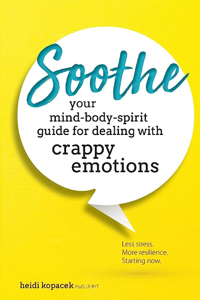 Soothe – Your Mind-Body-Spirit Guide for Dealing with Crappy Emotions
Recommended by Chris Burd
What I love about this book is that it incorporates the commonality across a variety of schools of thought (from counseling and psychology, as well as medical science and faith-based theories) and brings it together in a really simple way.  The techniques in this book are easy, everyday shifts to better understand what emotions are, how we can experience them without allowing them to control us, and how we can make proactive changes to experience more of the positive ones and fewer of the unpleasant ones.