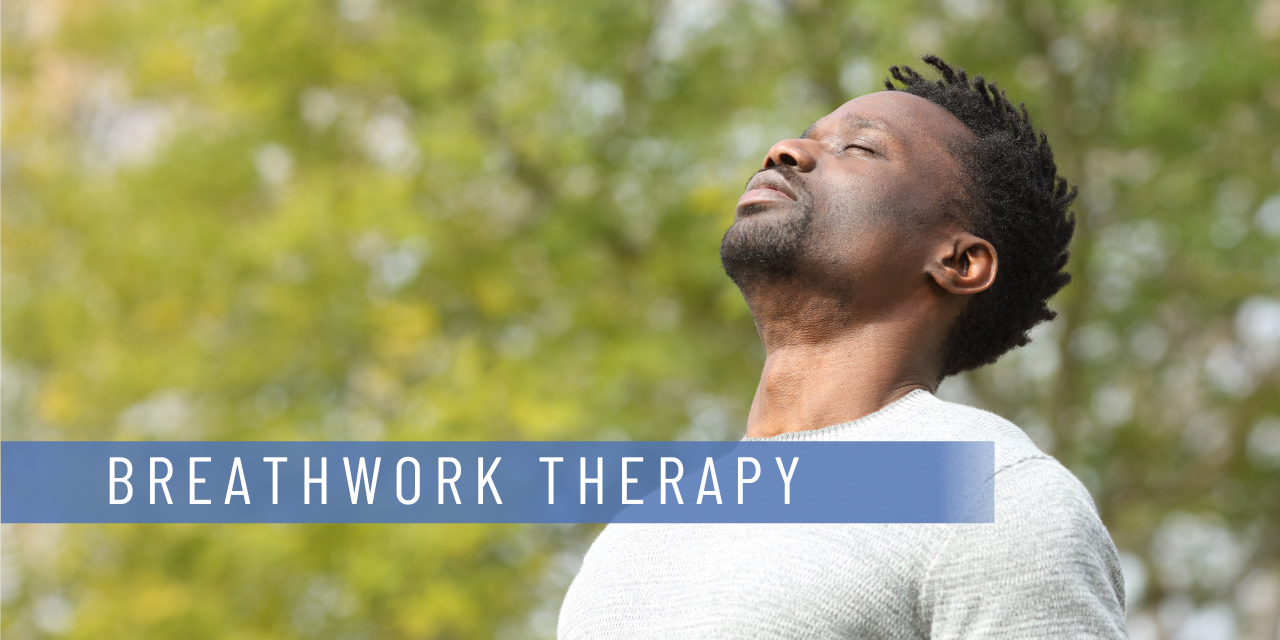 Breathwork helps to regulate the nervous system, discharge trauma, reconnect us with our bodies, and provide deep inner connection and discovery.  Untethered Therapy's Melissa Babich, Registered Nurse and Somatic Breathwork Facilitator, provides holotropic breathwork sessions in our Bellevue office.
Holotropic breathwork is a therapeutic breathing practice for emotional healing and personal growth.  Holotropic breathwork involves breathing at a fast rate, redirecting oxygen from the prefrontal cortex (or the "logical brain") to the limbic brain (or "emotional brain").  
Through this technique, clients can release inhibition and judgment in order to access deep emotions and discharge trauma.  With an experienced breathwork facilitator using somatic tracking techniques to ensure safety and comfort, clients control the pace of their sessions as they gently and slowly reconnect deep into their bodies and resolve disconnection.
The benefits of Breathwork Therapy include
Reduces stress and anxiety

Improves mood and self-esteem

Helps to manage depression symptoms

Facilitates healing from PTSD and trauma

Increases energy

Boosts immunity

Lowers blood pressure and increases circulation

Reduces and manages pain

Strengthens lungs

Improves body and inner child connection

Releases toxins

Improves sleep

Helps to regulate the nervous system

Increases healthy coping for anxiety and panic episodes

Builds a deep connection with our bodies
For individuals struggling with PTSD, anxiety, and depression, breathwork can be a powerful coping skill to manage symptoms and improve overall well-being.  Learn the skills to use this powerful tool to activate lasting and deep healing, and unite with your authentic self.
Pricing
$120 per 60-minute session
(Contact us for financial assistance / sliding scale options.)